At the age of twenty-nine, Gemma still hadn't worked out what it was that she wanted to do with her life…
I had been in waitressing, telesales and social work when younger and then got into a life in the oil and gas industry. I worked offshore on oil rigs all over the world; first as a stewardess, then moving into becoming a radio operator.
After meeting my boyfriend, I decided to work onshore and got into recruitment in oil and gas. That was the career I was in when we fell pregnant and had my daughter, Anais. I never felt fully satisfied in my work.
When Anais was five months old, everything seemed to fall apart. My partner was diagnosed with type-1 diabetes and was insulin-dependent, which meant he couldn't return to his work for safety reasons for a whole six months! Six months of statutory sick pay and me being on maternity pay meant our financial security began to decrease – rapidly! If it wasn't for his parents helping us out, we would've lost everything. I'm so grateful for their support.
My employer came to me at the time to discuss my return to work and to let me know it would be a four-day working week or nothing at all. I was so uneasy about this having just had a baby and not wanting to miss out on all those precious moments.
I saw an advert on Facebook through a friend of a friend, I answered it and within two days I had started my journey with Forever. What was meant to be an extra income turned into a replacement income, which meant my life was radically turned around in a matter of months!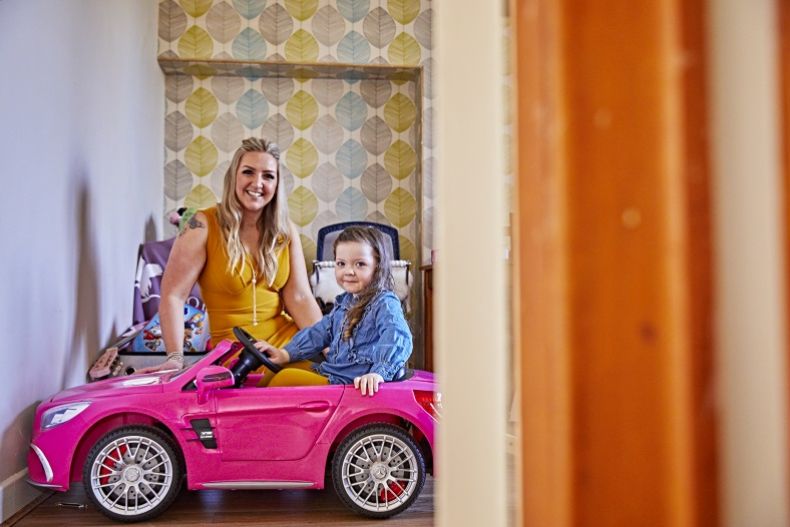 Running my Forever business allowed me to be the stay-at-home parent I yearned to be, never missing out on the milestones of my daughter. It allowed me to become the me I deserved to be and not one I had to make do with! I've learned that we can be and do whatever we want to in life if we have the right cheerleaders behind us, the right support, the right products, the right marketing plan. For me, Forever provides this and so much more!
Having been on three company global trips now, I've realised that with small daily actions of consistent working, you can achieve literally anything you want to in life.
I have been part of Forever now for just over three years. I am now a single parent and have been through one hell of a journey both in business and in my personal life, but I wake up daily knowing that the future for me and my daughter is bright with Forever. We deserve the best…and the best is Forever!